When we began to ride for long distances, the question of choice of the camera was put. DSLR was too heavy, while quality of mobile photo did not suit as sometimes quite good shots came across. We've chosen Olympus XZ-1, just discontinued by the next model. However, this next model, I would not want 🙂 
The choice of camera for cycle touring was not obvious for us, as we've got already three DSLRs, one of which is sufficiently light. As well we always have a mobile phone on trips, which include a camera and camcorder. When riding in Moscow, we usually fix targets in advance, so when there was a good light, we took a backpack with a big DSLR and a suitable lens, then appeared at the right time in the right place and press the button. Here is an example.
Then was followed processing in Photoshop. To do this, it need that camera have a reserve it the depth of color and light in the recorded file. This is what was missing in the photos from a mobile phone. In the first brevet I photographed on a mobile phone Volga river in Kimry town.
When processing in order to draw structure of clouds it was needed to transfer the picture to black and white version, but results was still so-so, cloud are "soaped". There were no any dynamic range of colors (smartphone – Nokia N9, the camera in it was at that moment considerably good). Thus, to the camera for cycle touring was formed following requirements:
It must take picture better then smartphone. That is, matrix should be bigger (linear dimensions, not by "megapixels"), should be better optics and the ability to shoot in RAW.
It can shoot much worse than SLR, but should be light. I've determined desired weight of 300 g. And the size should allow keep it in front tube bag.
It should not be very expensive, because in the field everything can occur.
These three points oddly enough, narrowed down the choice to almost zero (it was in the autumn of 2013). The first point knocked out from consideration the budget "soap box" cameras, scattered in every store. Actually, at first I've reckoned on very simple soap boxes, or the same in beats-moisture-protected housing. Alas, the matrix in such cameras are often worse than in a good mobile phone. Optics larger in size, but it does not means that it is better. Dig about the optics are not wanted because the matrix is ​​still not suitable. Point 3 knocks from consideration interesting products by company Sony. Sony phones are very interesting regarding the matrix, optics and ideas, but the price is comparable with the bike. Point 2 knocked out of consideration cameras with interchangeable lenses without a mirror, as the weight of such devices with a light lens is up from 600 grams, and carriage dimensions is too big for bag on bicycle top tube.
I miss selection process, tell more about the result, camera Olympus XZ-1. To begin about matrix. The last 7 years, Olympus uses in advanced cameras matrix produced by Panasonic. In turn, regarding cameras also same partnership can be traced. The first is usually released Panasonic, then a year later about the same Olympus. Approximately the same means the same matrix, size and weight. The differences are in processor, understanding of "firm colours", in optics. In general, Olympus camera must be better, as appropriate Panasonic already leaving the market at reduced prices. In the case of the Olympus XZ-1 they made a great optics with very high quality lens. But return back to the matrix. It is quite large 1 / 1.6 "(= 0.625). This is linear dimensions of just (only) two times less than in the DSLR from Olympus (4/3" = 1.33). But, most importantly for me, it is a matrix of CCD type. At that time (2013) it was the latest compact camera with CCD. Already was released Olympus XZ-2 and XZ-10 as a development model XZ-1, in different directions, one is more large (too big and heavy for my requirements), the second is smaller (but the matrix also become smaller as in the mobile phone 🙁  ). In both models the matrix is a CMOS type. In two words, the difference between these two types of matrix is that the pixel of the CCD is more like a photocell, while the CMOS is like transistor from the memory chip. If everything else being equal CCD gives better saturation and "deep" colours while CMOS give higher rapidity of shots and the ability to make video of good quality. As the development goes towards combination camera with camcorder there is no place for CCD remains. However, I do not want to talk bad about CMOS matrix, we have one such from our 3 DSLRs, and I could not complain. But still, to have CCD in a compact, it is a plus for me because I need a camera, not a camcorder.
Weight is 275 g. Dimensions are small. Price is not biting, model was released two years before, it were strong sales. I red the reviews. I saw an example of a successful photo, in which it became clear that the optics and the matrix are paired very well. Branded "olympus colour" and ringing "olympus sharpness" 🙂
Operating the camera is fully consistent with expectations. Yes, this is not DSLR, it is difficult to make a substantial correction in Photoshop. But you can still achieve result picture that coincide of what you see when shooting. Need to say a few words about this. Man sees the world not as a camera. The brain is doing on the fly great correction of light and colour tones. In some cases (sunset, sunrise, light in the studio, use on the nature filters like Cokin and flash) it could be aligned with the image that you see. But if not, it needs to be adjusted during post processing. So I did even many decades ago, when printing with a "red light", had to wave hand during exposure, choose a contrast of paper, etc. In general, this camera allows you to achieve something 🙂 Here's a fresh picture, shot last week.
"Fotik" easy fits to head tube bag. I use also a soft pad of foam. It's nice that it is possible to get it "on the fly" and take picture during the ride. Basic shooting mode "on fly" – iAuto, when camera determines everything itself and provides the good file JPEG. Usually no issues for exposure and white balance. Parallel is recorded RAW format in order to be able to make a "post processing" with the result 16-bit TIFF and further development in Photoshop 🙂
---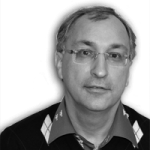 Vadim Nikitin