I remember melody "Padam, padam" from childhood. It was sang by Mireille Mathieu, but it has always reported that it is a song of Edith Piaf (Édith Piaf), 1915-1963. The motive went to memory once and for all. What is this song about not interested as music was enough. Found on the Internet a good arrangement for guitar. 
Good arrangement, this means that you can get closer to the expression of original voice perfomance. Recorded a long time, two months. Do not like variants, it do not passed through the "inner censor." In the end, I decided to stop and choose from recorded. In the analysis of the material turned out that a cleaner, more technical perfomance "Padam, padam" on guitar sounds worse, it lost expression, which is the essence of the composition. I chose a successful record of the first month, just cleaned up by Melodyne. I tried Melodyne the first time and generally like it.
Now about composition. It turned out that a song appeared  because of the melody, which so easily went to my memory. Composer – Norbert Glanzberg, 1910 – 2001. The first half of the 20th century, plowed all over the world. Just not sure, but according to some sources, in 1942 Glanzberg played this melody to Edith Piaf. By this time they had total artistic history, joint tours. But this is not the main thing for 1942. Glanzberg hiding from the Nazis in occupied France, Edith Piaf helped him.
Several years have passed. In 1948, Edith Piaf called to her friend (poet, actor, composer) Henri Contet (may be more correct for prononsation is Anri Conte), 1904-1998, she said that melody keep hold of her and sang melody directly on the phone and asked him to write words. Kontet wrote exactly such words. Here they are in a literal translation.
Year of creation of the composition is considered 1951 when vinyl record came out.
Padam padam
This tune that obsesses me day and night
This tune wasn't born today
It comes from further than I come
Dragged by a hundred thousand musicians
One day this tune will drive me mad
A hundred times I wanted to say, "Why?"
But it cut off my words
It speaks always before me
And it's voice drowns out mine
Padam, Padam, Padam
It begins running up behind me
Padam, padam, padam
It hits me with "Remember!"
Padam, padam, padam
It's a tune that points a finger at me
And I drag [it] after me like an odd mistake
This tune that knows all by heart
It says, "Remember your loves,
Remember, since it is your turn.
There's no reason you shouldn't cry
With all these memories in your arms!"
These [memories] stay with me, I see them again
My twenty years beat a drum
I see battling gestures [They seem to be showing one thing, while doing another]–
All the comedy of love–
In this tune that goes on and on
Padam, padam, padam
The "I love you"s of the 14th of July (Bastille Day)
Padam, padam, padam
The "Always!" that one buys on the cheap
Padam, padam, padam
Boxes of "Would you like to's?"
And all that to just find at the corner of the street
The tune that recognizes me.
Listen to the cacophony it makes in me
It's as if my entire past had marched by!
Save sorrow for later!
I have notes full of it in this tune that beats,
that beats like a heart of wood!
"Padam, padam" on guitar
Images from the video sequence made in Paris a few years ago.
The composition is written in the home, the configuration described here: "Recording Classical Guitar".
Mediators on the fingers – Alaska Peak, more here: "Alaska Pik fingers picks, 2 years experience".
---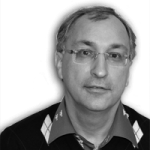 Vadim Nikitin