In fact, there are two guitar compositions called "Dreams", which are based on tremolo. One of them belongs to F. Tarrega and more known as "Sueño", the second to A. Ivanov-Kramskoy more known as "Грёзы" (in Russian the most exact meaning is daydream). It's about the Dreams of Ivanov-Kramskoy.

Alexander Mikhailovich Ivanov-Kramskoy (1912-1973) left a large number of works for six-string guitar, including concerts for guitar and orchestra.
Unfortunately, the memories of his activities are not always positive, as he, in addition to promoting the six-string guitar, consistently fought against a seven-string guitar. When I was studying at a music school, as the composer Ivanov-Kramskoy did not catch at all. I can only remember the arrangement of Russian folk songs, which needed to be included in the repertoire for examinations.
"Dreams" had to be studied much later because it was given to my son Anton, and quite early. The teacher explained this by saying that the thing is complicated, so He need to study it in advance, so that there is sufficient time before leaving school. So we "kept in the hands" Dreams for a long time. Then Anton left the music school, and before leaving he was sent to the contest with these Dreams. From my point of view, works are still difficult for the music school, and the level of playing for participation in the contest should be quite high, adjusted for stress. In general, the need to support the "Dreams" in his hands has disappeared, but strangely enough, I play this work every day for several years. Hooked, yet 🙂
As a video, I used shooting in May 2009 in St. Petersburg. We went there with the BJD (dolls) and tried to fit them into pictures of May Peter and the surroundings.

Photographed with Cokin filters, which gradiently shade the sky, which allows for a qualitative drawing of clouds. Mainly a filter with a "Tobacco" hue was used.
On guitar
---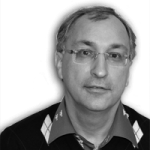 Vadim Nikitin