It is difficult to say exactly why, but when carrying out slalom training gloves "burn". Whether it's form drill when drilling a snow, or a key for slalom poles, or simply when setting up a pole. Gloves are strong, leather. First there is a little "rubbed", which can be sewn. Although this is already unpleasant, the glove looks still like new. And then it's useless to sew it up. Then you can wrap your fingers with reinforced tape. This season I even saw such wrapped fingers on a World Cup participants 🙂
With the use of AliExpress it seems that there is an opportunity to solve the problem drastically. Because gloves can be bought for such a price that they could be replaced immediately.

Gloves I have three pairs: for free skiing and competitions, for the cold, and "working" for training. In fact, usually one pair goes through all these stages.
When it's time to replace the "working" gloves, I start to look for sales. Sometimes it's fortunate, but in this season nothing found. On "Ali" also searched, but with ski gloves for my case there is all very bad. I need durable gloves, preferably with a thick natural skin on the palm and on at least three fingers. In addition, I need protection of knuckles and fingers from the outside. Because sooner or later you will miss the blow from the pole, especially in the giant, when there is no arm protection on ski poles. Such ski gloves are in European stores from 120 euros. On "Ali" flashed in the middle of winter for about the same price, but not for long 🙂
Typical ski gloves on AliExpress are cloth, but with good protection from cold and, sometimes from moisture. And, of course, without any finger protection. There is nothing strange in this, alpine skiing in China is not a matter of prime necessity, and "Ali" is aimed primarily to the domestic market.

But you can look for gloves not in alpine skiing section, but nearby. In China, to the subject of first necessity, it is possible to include bikes. Near them motorcycles, where it is necessary to provide and protect knuckles and fingers and the frictional strength of asphalt. Of course, basically these gloves are designed for use in the summer. But if you look, that is, winter ones. In general, I do not necessarily have very warm "working" gloves.
As a result of the searches, there were three variants with an approximately equal price-quality ratio. The first is the range of 600 rubles ($10). Cloth gloves with protection and strengthening of the palm on abrasion. They are not very durable, but at this price it is not necessary. The second option, the price is twice as large, the applied tissue is twice as strong (as it seems). The third option – the price is three times more than the original, but on the palms and fingers of a fairly thick natural leather. There are also more expensive, but it was necessary to stop in the run-up, because the initial criterion still was – gloves should not be valuable. Here is the choice.
Manufacturer: Scoyco. Produces a lot of things for motorsports, including gloves. It is interesting that these gloves itself manufacturer positions not only for motorsport, but more just for winter.

Details from the Internet (stop frames from the video):

There is a feature in buying with "Ali" – it's hard not to make a mistake in size. The fact is that you can not rely on the usual M, L, XL. Therefore, you need to accurately measure the width of the palm and length around the palm, and look for compliance with these parameters in the designation of the dimensions of a particular model.
Still it is possible to be guided by external sizes, in this case such picture is:

But comparing the external dimensions with those gloves that I have come to the conclusion that this gives little.
Therefore, we must believe that the internal dimensions of the gloves will be as written, but read reviews, which, however, may be quite different. Sometimes, table with the size of the selected gloves the hand may not be. Therefore, you have to watch the same product from different vendors, a similar product from the same manufacturer, etc.
For these gloves found such a picture:

This corresponds to the size of "L" for me:

In addition found data on the transverse dimension of the hand from which it was possible to conclude that the "L" corresponds to 9 cm. True, this was for a few other gloves.

Therefore, I ordered the size "L", but with the understanding that they may be small. Unfortunately, I had to take this risk, because in my case when gloves are great it's bad. The price with delivery was 1800 rubles (at that time it is 30 dollars or 25 euros). Delivery took 11 days. The size was fitted. Gloves liked, fully meet the expectations.
---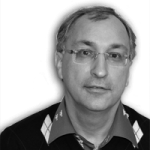 Vadim Nikitin